Join our team!
Find on this page the job offers that we offer in the context of the development of our offer of WiFi services to the market of cities, public transport and education.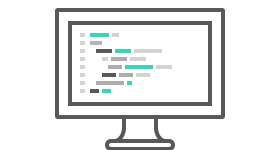 Full Stack Engineer-Developer
CDI – March 2018
As part of its strong development, the commercialization of new
Services and in order to strengthen its technical team, we recruit an engineer
Development – Project Manager (BAC + 4 or BAC + 5 level).
It will aim to create software tools to expand our offer of
Services. This is a job creation where the candidate will be able to express
Its sense of innovation and initiative.
Position modality
Start Date: ASAP
Place: La Chapelle Sur Erdre (44)
Salary: According to profile
Submission of applications (CV and letter of motivation): Valérie Cazaux vcazaux@qostelecom.fr /Phone: 01 76 91 50 01
Your missions
Captive Portal
Web development around our "Captive Portal" solutions

HTML/CSS Theme Design

Interfacing the "Authentication" databases

Put into production.
Customer Area
Creating a Client Web interface (customer space)
Interfacing third-party solutions from our network core (via
APIs, WebServices,..)
Development on the basis of internal specifications
Back-End Developer
Project Management
Pilot and coordinate new projects for the deployment of
WiFi Terminals
Ensure the interface with the customer from the order taking
Until the Oper
Profile wanted
We are looking for this post, a junior software development engineer
(BAC + 4 or BAC + 5) with a rather "Full-stack" appetite. The candidate
Must be the force of proposals, with a good analytical spirit and demonstrate
of autonomy.
A first experience in a similar position or an internship/realization
Significant is a plus.
Required Skills
Web environment: HTML5, Java Script, Bootstrap, CSS,...
Databases: SQL (MySQL),...
Software development: Use of APIs in JSON and/or XML, PHP, Python,
REST,...
Networks & Telecom: IP architectures, WiFi, routing